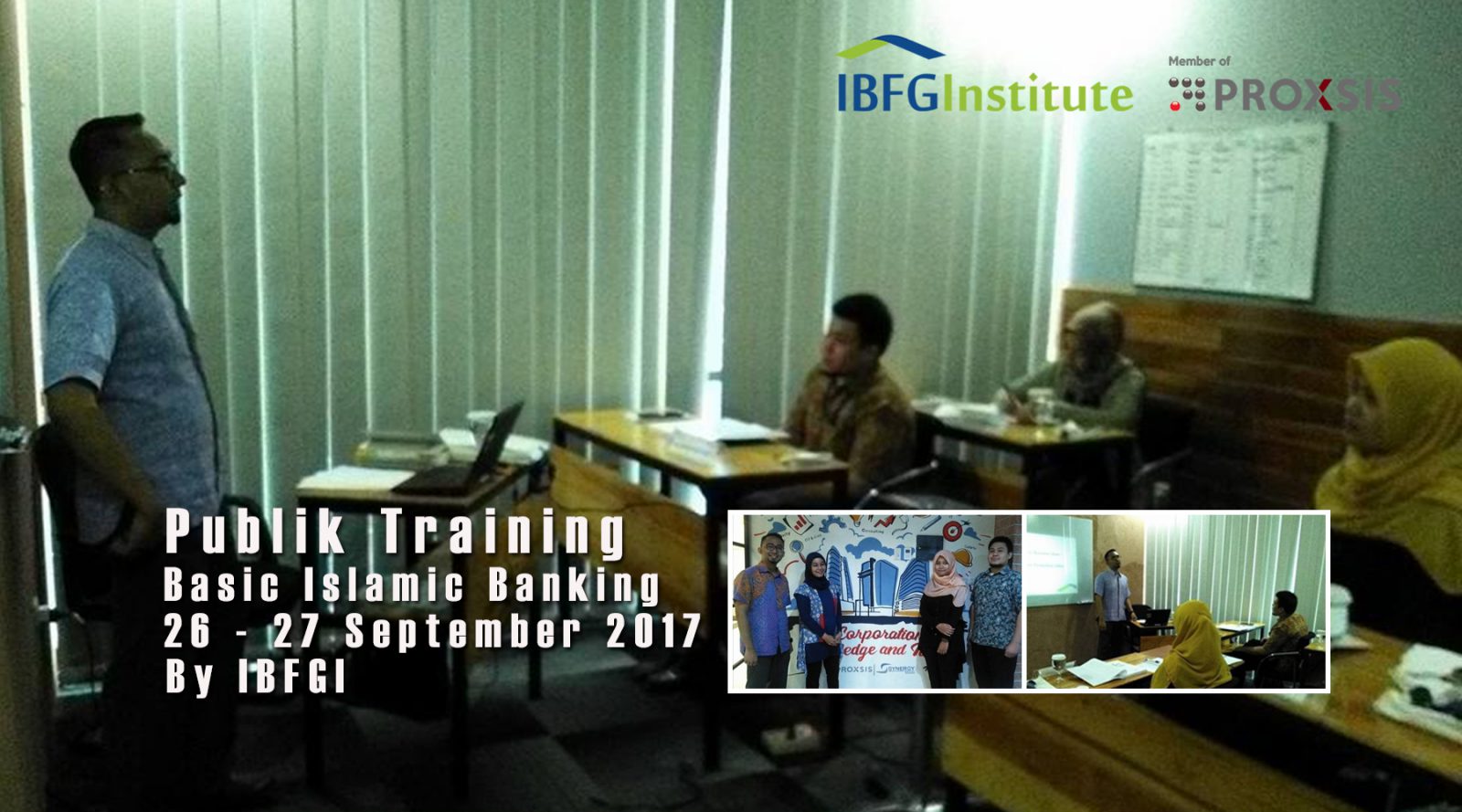 Public Training Basic Islamic Banking tanggal 26 – 27 September 2017
Secara umum pengertian Bank Islam (Islamic Bank) adalah bank yang pengoperasiannya disesuaikan dengan prinsip syariat Islam. Saat ini banyak istilah yang diberikan untuk menyebut entitas Bank Islam selain istilah Bank Islam itu sendiri, yakni Bank Tanpa Bunga (Interest-Free Bank), Bank Tanpa Riba (Lariba Bank), dan Bank Syari'ah (Shari'a Bank). Sebagaimana akan dibahas kemudian, di Indonesia secara teknis yuridis penyebutan Bank Islam mempergunakan istilah resmi "Bank Syariah", atau yang secara lengkap disebut "Bank Berdasarkan Prinsip Syariah".
Fungsi Bank Syariah secara garis besar tidak berbeda dengan bank konvensional, yakni sebagai lembaga intermediasi (intermediary institution) yang mengerahkan dana dari masyarakat dan menyalurkan kembali dana-dana tersebut kepada masyarakat yang membutuhkannya dalam bentuk fasilitas pembiayaan. Perbedaan pokoknya terletak dalam jenis keuntungan yang diambil bank dari transaksi-transaksi yang dilakukannya. Bila bank konvensional mendasarkan keuntungannya dari pengambilan bunga, maka Bank Syariah dari apa yang disebut sebagai imbalan, baik berupa jasa (fee-base income) maupun mark-up atau profit margin, serta bagi hasil (loss and profit sharing).
Indonesia Banking, Finance & GRC Institute (IBFGI) member of Proxsis telah menyelenggarakan Public Training Basic Islamic Banking tanggal 26 – 27 September 2017 berlokasi di Indonesia Corporate Academy.